Heirloom Wheats
Nothing evocates farming more than the imagery of a wheat harvest, a farmer with a wheat straw in his or her mouth, or the idea that bread is only as good as the farmer who grew the grain. Wheat, originally from the near east region of the world, is one of the earliest grains mastered and manipulated by humanity as our society evolved from the migratory lifestyle of hunting and gathering clans to the agrarian shift, some 10,000 to 15,000 years ago, which saw the birth of villages, cities and, eventually, fostered the emergence of civilizations. Wheat is now cultivated worldwide and is the third largest produced grain (713 million tons) after corn (over 1 billion tons), and rice (745 million tons) produced in 2013.
With an established tradition of raising heirloom products: tomatoes, beans, leafy vegetables, pigs, poultry, and many other agricultural products, Lone Willow Ranch is now venturing into the realm of ancient wheat grains [...] Read more.
Lonewillow Pork featured at
---
Great Lonewillow Ranch pork sausage available NOW at
The Local Butcher Shop


Lonewillow Sausage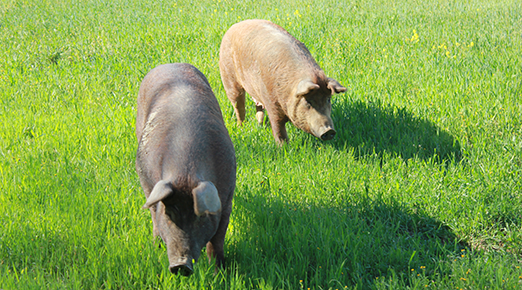 Happy Pigs!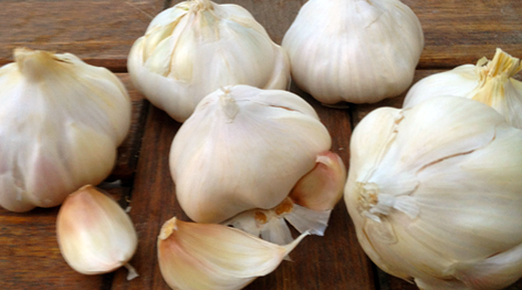 Organic + Garlic = Orgarlic
Organic Garlic- Lone Willow Ranch
We grow our garlic along the San Joaquin river the soil, which is a light, loamy type dirt, so it grows excellent garlic with big tops and bulbs. It's planted in the fall, when the weather starts to cool down. We grew a cover crop or a small grain, the year before, to give the soil a rest and a rotation to build up organic material for the garlic crop. We use the soft neck type garlic. California white grows well in our area and enjoys the mild winter and good rainfall. The cloves have nice size, color and tasty flavor for adding to all types of cooking. Enjoy our garlic! we really do.
Just work your soil space out 4-5 inches and plant. In a few weeks, sprout will reach for the sunlight and tops will grow. A few bulbs will give use 20' or more. Good luck and enjoy the Lone Willow Ranch Garlic!
| | |
| --- | --- |
| 1 lbs California White Softneck Garlic | 5 lbs California White Softneck Garlic |
| | |
Affiliations
---
As a long time organic farmer, I have spent many years on multiple boards - 6 year board member of Organic Farming Research Foundation (OFRF), past president at California Certified Organic Farmers (CCOF) Fresno/Madera/King/Tulare chapters, and past president and still board member of Slow Food Madera, for which we organized the very first event "Tomatoes' Night Out". I have greatly benefited from all the discussions, projects participations and friendships that have resulted from belonging to such groups of enlightened individuals, whose energy towards worthy missions of sustainability, and respect for the environment, has inspired me to keep working towards those shared goals. The 20th anniversary of our organic certification has reenergized me to keep working with those like minded friends and to keep producing the best foods our farm can raise.